There's so much to do in Fife this year – So why not book your next Beach House Walk break and base yourself on the stunning East Neuk before getting out to enjoy all that the Kingdom has to offer?
We are lucky when it comes to open water swimming, with plenty of harbours and former outdoor pools scattered across the coast, which still allow for an outdoor dip. One such pool is the popular outlet at Cellardyke Harbour, just a short drive from Beach House Walk.
Of course, the sea also offers ample opportunities to splash about in the Autumn sun.
It is important that you stay safe while swimming outdoors. This involves behaving responsibly and researching guidelines online for safe outdoor swimming.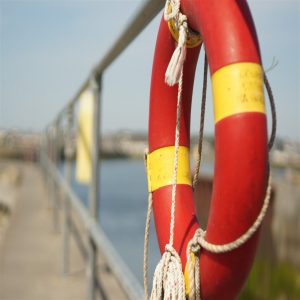 Visit Scotland's Secret Bunker
Deemed one of Scotland's most exciting visitor attractions, Scotland's Secret Bunker is 100ft underground with the entrance hidden in an unsuspecting farmhouse is RAF Troywood – just a short drive from Beach House Walk.
Discover the twilight world of the Government Cold War and find what it beholds…. from its top-secret Command Centre to dormitories, broadcasting studio and CND Room and learn how the elite survived the Cold War.
There's even a tearoom and café to whet your appetite
Fife is well-kent for its stunning Autumn sunsets, with many places across the Kingdom to sit back and enjoy the incredible colours in the sky as the sun goes down.
Why not head down to the coastal route to glare at the red skies, or head up Largo law for a romantic stroll in the dusk? Both are easily accessible from Beach House Walk?
Not only is St Andrew's the home of golf (and accessible via a regular bus from Crail), but there are also a host of other nearby Golf Courses – You can't visit Fife and not enjoy a wee round.
Whether you're a beginner, a pro, or you're just looking for a bit of putting – It's a must for your bucket list this Autumn!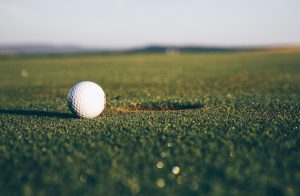 Explore the Coastal Route
Ahhh, the famous Fife coastal route, an incredible path which links the various villages and towns across the East Neuk, with ample photo opportunities.
Enjoy it on foot, or cycle along the path, with free bike hire available from Beach House Walk – Once you're there, you won't want to leave!
Sample the Best Ice Cream
What better on a sunny autumn day than treating yourself (or the family) to a delicious ice cream on the Fife coast?
Janetta's of St Andrews have been trading for more than 100 years and four generations, producing over 100 unique flavours of ice cream and winning many awards – An absolute must on your next trip to Fife.
Leave yourself plenty of time though, it's very popular so can get busy!
Tour a working Whisky Distillery
Kingsbarns Distillery is relatively new to the area, having only opened in 2014. It's just a short drive from Beach House Walk and offers the opportunity to watch the famous Scottish spirit being made.
Book a tour of the farm distillery, sample the unique taste of the malt, or treat yourself to a gift in the onsite shop – If you are quick, you might even still bag yourself one of the limited releases first-fill bottles.
The famous royal town of St Andrew's is just on our doorstep (did we mention there was a regular bus from just outside the accommodation) and is the perfect excuse for a wee day shopping.
With brands including Millers Tale, J&G Innes, Fisher & Donaldson, and Brora, you won't be short of fashion, food, and drink from an incredible part of the world.
Any trip to Beach House Walk isn't complete without a visit to the local Crail Harbour (it's only a couple of minutes' walk) to enjoy the gem that is the Lobster shack.
Treat yourself to the freshest seafood around and sit outside in the Autumn Fife sun enjoying the greatest lunch around.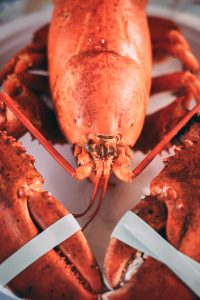 The Cathedral of St Andrew (often referred to as St Andrews Cathedral) was built in 1158 and is the largest church to have been built in Scotland.
The incredible structure sits there to this day, with tours available, not only around the cathedral but also up St Rule's Towe, offering commanding views across the town and the harbour.
Book your next Fife break for the Autumn– www.beachhousewalk.com